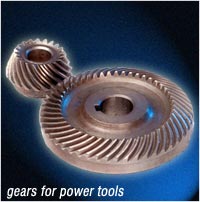 Late 80s saw us move into this growing industry. We developed Spiral Bevel Gears for an Indian company that was Manufacturing Power tools in Collaboration with a Swiss Company.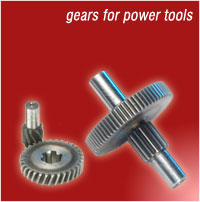 Today, we are manufacturing a wide range of Gears for many Portable Electrical  Power tool manufacturers. Gears range from Spiral Bevels to Spur and Helical Gears.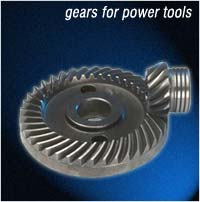 Some of the Tools such as Angular Grinders, Marble/Stone Cutters, Polishers, Sanders, Impact Drills run at 5000 to 18000

rpm

, require noiseless, vibration free Gears. Our Process Sequence, Quality Control

 

and Quality Assurance at various stages ensures a Quality Final Product.
We can manufacture Small Spiral Bevel Gears (Upto 110 mm dia. ; Upto 1.5 Module) as per drawing, sample and specifications provided by the customers.